Boat trips on the river.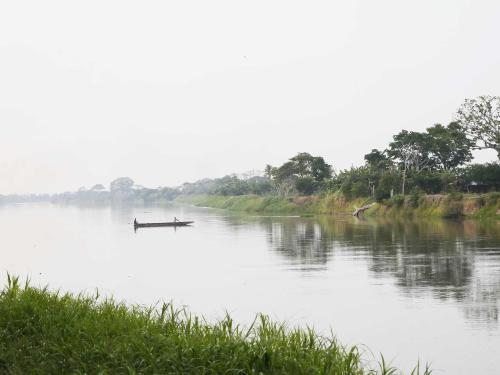 Although Mompox is best known for its historical relevance, magnificent monuments and rich cultural heritage, its natural surroundings are equally spectacular. Do not miss a boat ride through the numerous lakes that surround the municipality. In these walks you can enjoy beautiful landscapes and wild nature. Lazy bears, monkeys, iguanas, eagles, cranes, herons, ducks, etc. Will accompany you in your unforgettable walk.
IGLESIA DE SANTA BARBARA
Unica en su genero en todo Latino America e imperdible en su periplo por Mompox. No dejen de visitarla. 
PALACIO DE LA ADUANA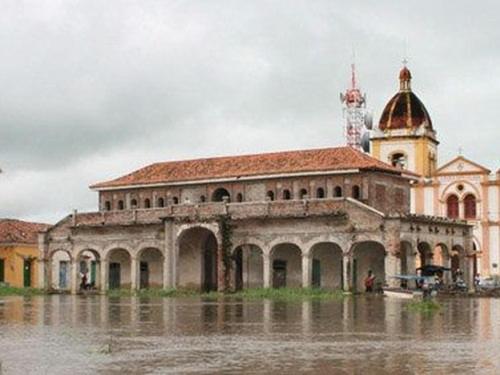 Antiguo Palacio de la Aduana para la recaudación de impuestos de todas las mercancias que llegaban de Europa y las que salían del continente para el viejo mundo. El rio Magdalena, en cuyas orillas se sitúa, era la única via de comunicación para entrar en el Continente.  Por esta via transitaron los abuelos de los actuales colombianos y todos se registraron acá. Con el tiempo pasó a ser Mercado Municipall de abastos y en la actualidad aloja diferentes locales de artesanías, joyerias de filigrana y varios simpáticos cafés.
FUERTE DE SAN ANTELMO. MAGNIFICA GASTRONOMIA
Su propietario, Walter, austriaco enamorado y afincado en Mompox, nos deleita con auténticas delicias gastronómicas a nivel internacional. Disfrute de su galeria de arte, artesanias y pinturas mientras disfruta un rico goulash, colitas de langosta de la Guajira o la más suculenta focaccia o pizza napolitana de su horno de leña casero. La mejor elección para la noche Momposina. Un imperdible.